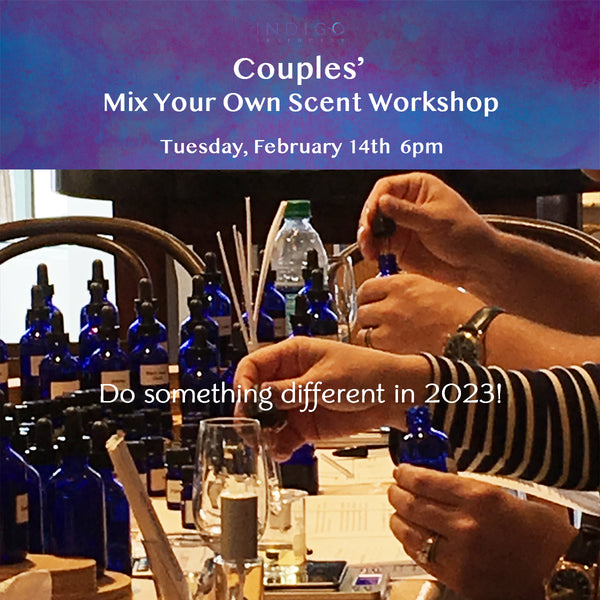 Add to wishlist
Couples' Mix Your Own Scent Workshop February 14, 2023 at Indigo
Do something fun this year!
Take advantage of our large collection of professional perfumers' bases and oils to create a unique fragrance for yourself or your loved one under the guidance of the perfumer.
Compare notes with your partner as you mix… or keep your recipe secret. At the end of the workshop, you will each take home your own 15 ml. spray bottle.
2023 Valentine's Day will be one you both remember.
We'll provide the chocolates and champagne. You bring the inspiration.
Admission is $145 per couple.
We encourage students to arrive 10 minutes early to get situated.
**Please note: Please check with your physician first before attending this workshop if you are pregnant.
Loading...