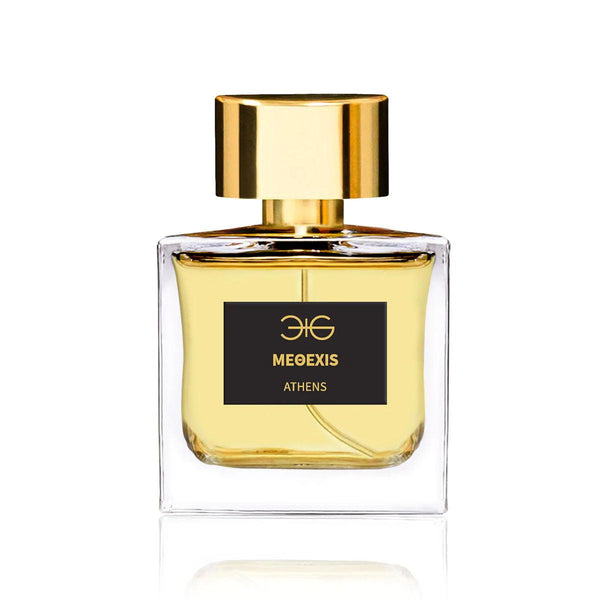 Add to wishlist
 Methexis by Manos Gerakinis 
Methexis is the latest creation by Manos Gerakinis and is a bit of a departure for this line, but oh what a creation it is!
The name MEΘEXIS (Methexis) comes from the ancient Greek and means the communication between the divine and the human.
MEΘEXIS is a sweet gourmand fragrance. A tribute to fig, one of the three most important seeds of ancient Athens which highly contributed to the city wealth. Artistically blended with honey and cocoa which brings out a milky yet delicious scent reminiscent of a Greek summer.
The combination of the ingredients makes this a sophisticated sensual fragrance that balances the human animal self with the divine and higher self. It beautifully grounds our inner passions and emotions.


Top Notes: Fig, Black Currant & Dried Fruits
Heart Notes: Honey, Cocoa, Cedar & Cinnamon
Base Notes: Vanilla, Musk, Amber, Vetiver & Benzoin
100 ml. Eau de Parfum, 1 ml. spray sample
Family: Gourmand, Woody, Amber
Perfumer: Chris Maurice
Made in Greece with plant based alcohol
Loading...