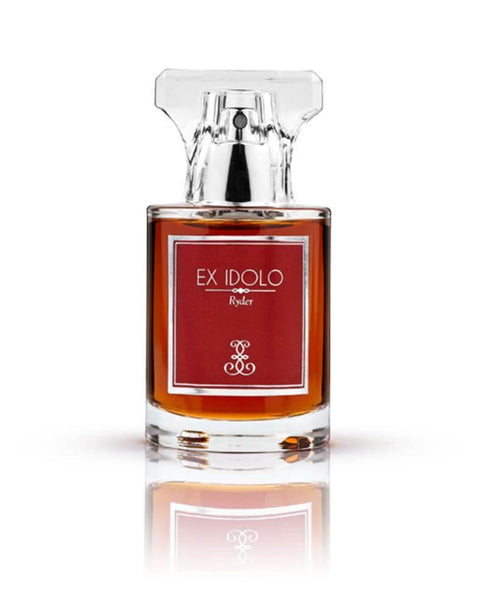 Add to wishlist
Ryder Eau de Parfum by Ex Idolo
Inspired by the history of the members clubs of St James and Mayfair, Ryder is a juxtaposition of sweet tobacco and aromatic esters against a warm woody-amber accord. The fragrance is anchored by a sparkling and ultra-rare Omani frankincense.
Although inspired by the past, Ryder is a modern and unisex fragrance; it is worth mentioning that although many of the members clubs started as male-only, a large number of them now invite women as well. To represent this, Ryder's distinctive character has been enchanced with a heady, royal jasmine note.

Notes: Sweet pipe tobacco, Aromatic Esters, Resinous Amber, Tahitian Vanilla, Dark Woods, Jasmine and Omani Frankincense
Family: Woody
30 ml. EdP spray, 1 ml. spray sample
Loading...