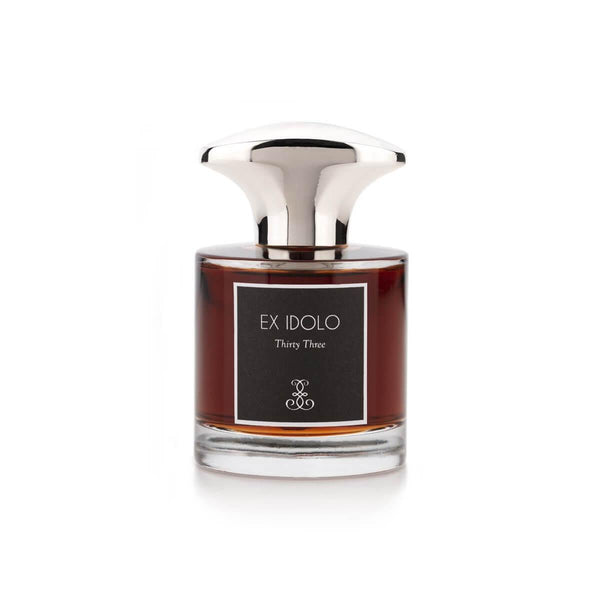 Add to wishlist
Thirty Three by Ex Idolo at Indigo Perfumery
Thirty Three is a stunning fragrance crafted from very special ingredients. The soul of the fragrance is built around a vintage oud - distilled in 1980 and aged until its release in 2013. It is also the only modern perfume to use a significant amount of wild-harvested Chinese oud oil and natural Chinese rose oil to build the scent profile.
Contrary to most ouds, however, Thirty-three is a surprisingly soft and velvety fragrance, and genuinely fits into an innovative space in terms of the wider oud category. Thirty-three is a rich, deep and dark unisex fragrance, where oud, two types of roses and patchouli take center stage. Wear Thirty Three with elegance and confidence.
Top notes: Soft Black Pepper, Candied Mandarin, Caoutchouc
Heart notes: Chinese White Tea, Chinese Rose, Taif Rose, Orris, Damascus Steel
Base notes: Rare, natural vintage Ouds, Aged Patchouli, Heliotropin
Family: Oriental, Woody
30 ml. EdP spray, 1 ml. spray sample
Loading...