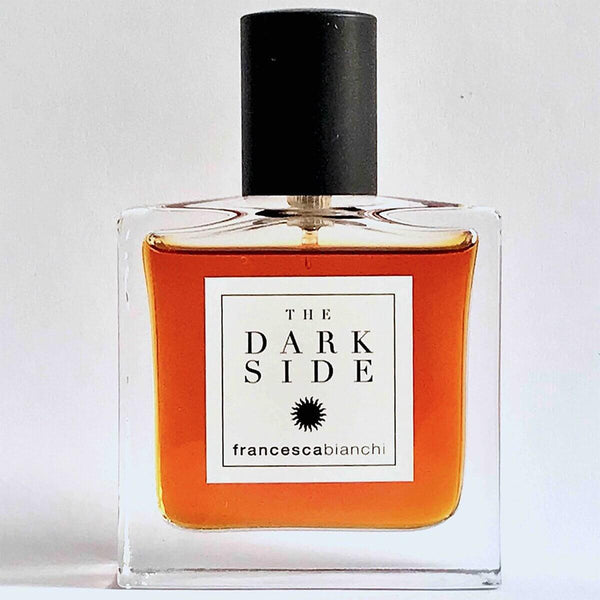 Add to wishlist
The Dark Side by Francesca Bianchi at Indigo Perfumery
Warm     Addictive     Seductive
The Dark Side is my dark side, and many others' too.

 

Straightforward at first sniff, then hauntingly soft, turning dry and intense like wood, intimate and delicate, like lace. 
It is a warmly sensual, addictive, dark scent which evokes the private, mysterious side we like to keep secret.
Notes: Honey, Spices, Iris, Violet, Sandalwood, Cedarwood, Vetiver, Amber, Styrax, Incense, Patchouli, Vanilla
Family: Balsamic, Woody, Powdery
30 ml. Extrait de Parfum spray, 1 ml. spray sample 
Loading...