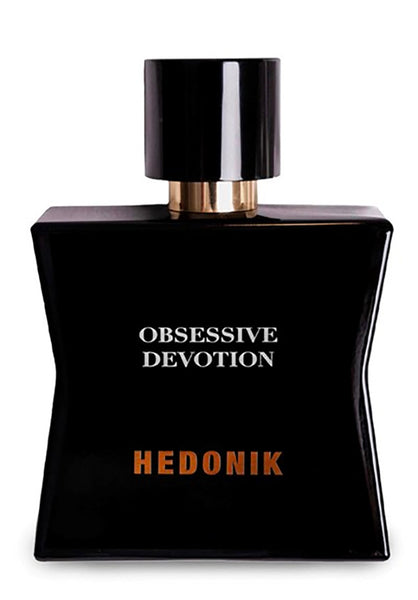 Add to wishlist
Obsessive Devotion by Hedonik at Indigo Perfumery
Playful, ambiguous, seductive
From Francesca Bianchi:
"The first time I smelled the natural absolute of Champaca, my mind was completely smitten with it.
It is a deeply sensual material, with facets that reminded me of human bodies' smell."
The fragrance revolves around Champaca, enriched by other sensual notes like Ylang Ylang and Pink Pepper, tamed by a faint note of peach, on a sultry yet sophisticated base with Leather and creamy Patchouli Heart, and a smoky but smooth woody blend.
Top Notes: Bergamot, Grapefruit
Heart Notes:

Peach, Pink Pepper, Ylang Ylang, Champaca
Base Notes:

Iris, Smokey Leather, Oakmoss, Patchouli Heart, Sandalwood
50 ml. Extrait de Parfum, 30 ml. Extrait de Parfum, 1 ml. glass spray sample
Family: Leather, Woody
Loading...