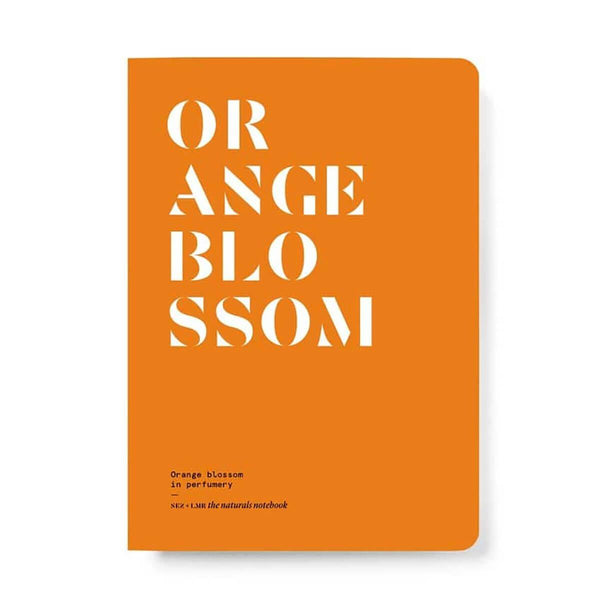 Add to wishlist
Orange Blossom Naturals Notebook by Nez at Indigo Perfumery
Orange Blossom in Perfumery
Developed in Grasse before being cultivated in Tunisia, Morocco and Egypt, orange blossom is a delicate raw material, the buds of which are harvested by hand, one by one. Transformed into an essential oil called "neroli", in absolute or even in floral water, it has the power to satisfy both pastry chefs and perfumers. Its scent, lively, sparkling and green for the essence, warmer, honeyed and animal for the absolute, evokes in turn femininity, childhood or the freshness of balmy summer afternoons.
Explore every facet of this flower with a thousand faces: botany, history, arts, gastronomy, agriculture, chemistry, without forgetting of course perfumes and perfumers.
Nez + LMR - Cahiers des naturales
ISBN: 9782491567088

Authors: Éléonore de Bonneval, Mathilde Cocoual, Olivier RP David, Jeanne Doré, Anne-Sophie Hojlo, Clara Muller, Delphine de Swardt
Printed in English. 96 pages
Order your copy here or pick one up in the store!
Loading...