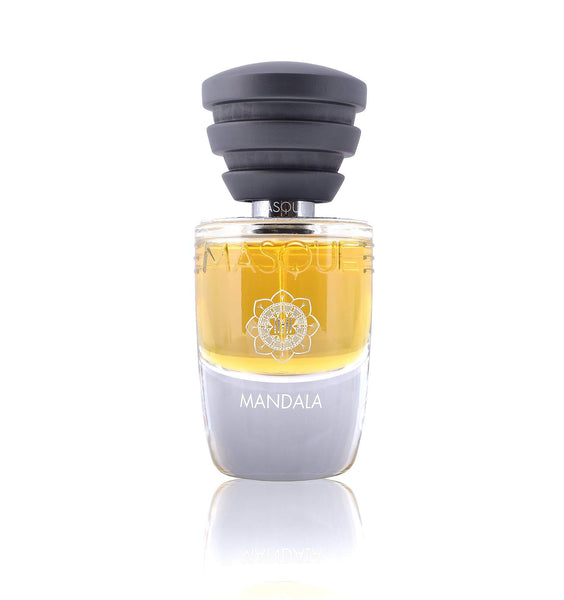 Add to wishlist
Mandala by Masque Milano at Indigo Perfumery
Light, rarified air. Utter silence. Cows lazily lying on the grass stare at you while you start spinning the prayer wheels.  
From the monastery comes the monks' overtone singing- two notes chanting in prefect, peaceful harmony.
A myrrh and incense fragrance- ironically light and delicate. A contemplative atmosphere. Vibrating at two levels at the same time.
Interpreted by Christian Carbonnel
Top Notes: Frankincense, Nutmeg, Angelica
Heart Notes: Cardamom, Cinnamon, Cloves, Cistus, Cedar, Incense
Base Notes: Myrrh, Sandalwood, Oakmoss, Tincture of Natural Ambergris
Loading...