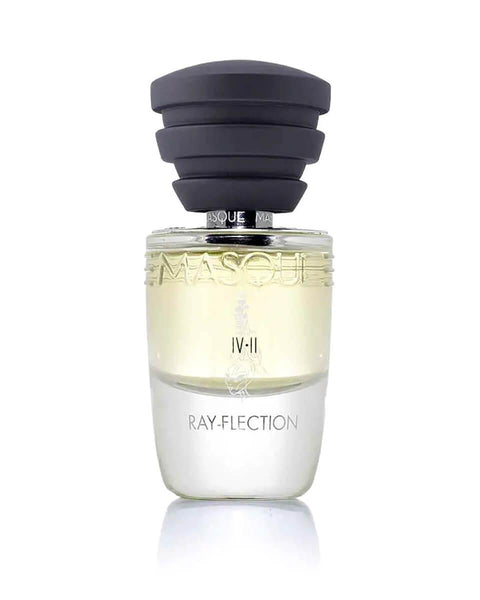 Add to wishlist
Ray-Flection by Masque Milano at Indigo Perfumery
IV – II
RAY-FLECTION
Mimosa basking in the sun and melting into honey.

Act IV Scene II
A dream. A flower, with an incredibly intense smell. And huge, humongous. Not a normal flower, one that you can find on earth. This flower was emitting a surprisingly bright light. As the time passed by, and the light grew even more dazzling, the flower starts melting, dripping like honey from a rich and mellow honeycomb.
Top Notes: 

Mandarin Essence, Sparkling Aldehydes, Cardamom
Heart Notes:

 Mimosa Absolute France, Violette Leaves Absolute, Solar Rays Accord
Base Notes:

Beeswax Absolute, Cedarwood Essence, Musk Accord
Interpreted by Alex Lee , Perfumer
35 ml. EdP, 1 ml. glass spray vial 
Loading...