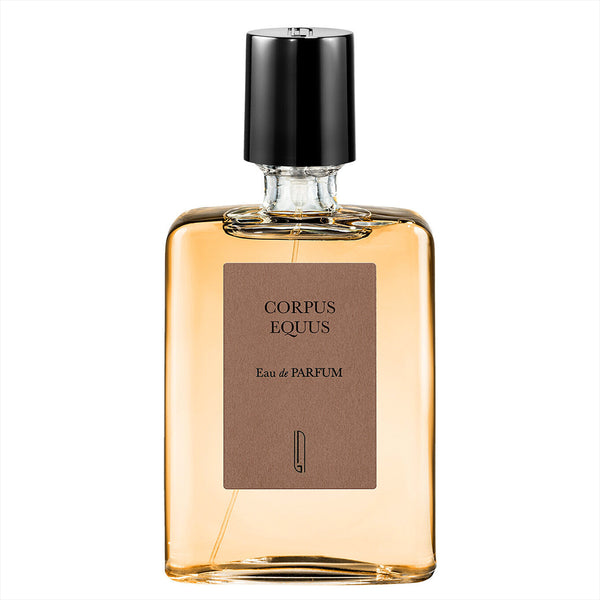 Add to wishlist
Corpus Equus by Naomi Goodsir at Indigo Perfumery

A dark, animalistic composition with assertive leather notes.
Inspiration - A tribute to a fiery & impetuous horse: a GALLANT steed, NOBLE blood, broody, SPIRITED, WILD ride
Genderless.  F. / M.
Notes: Black rose petal, horsehair, leather, cigarette ash, Tonkin musk, amber infusion
Eau de parfum, 50ml Natural spray, 1 ml. spray sample
Perfumer : Bertrand Duchaufour (2021)
Loading...