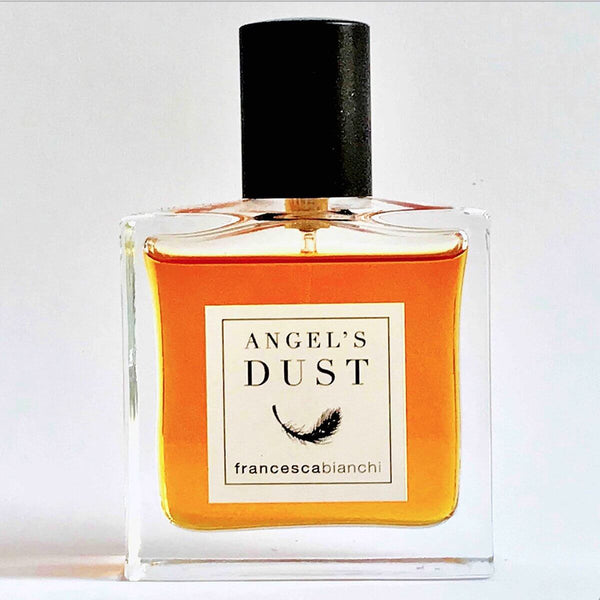 Add to wishlist
Angel's Dust by Francesca Bianchi at Indigo Perfumery
Powder     Lipstick     Decadent
Angel's Dust, reminiscent of an elegant boudoir exuding aromas of wood closet, facepowder and lipstick, is designed to seduce.
A combination of flowers, musk and Mysore sandalwood make it at first powdery, velvety and innocent. 
Some oriental resins then release an intense rush of decadent sensuality.
Notes: Black Pepper, Mimosa, Rose, Iris, Musk, Sandalwood, Tolu balsam, Benjoin, Vanilla
Family: Balsamic, Woody, Floral
30 ml. Extrait de Parfum spray, 1 ml. spray sample 
Loading...