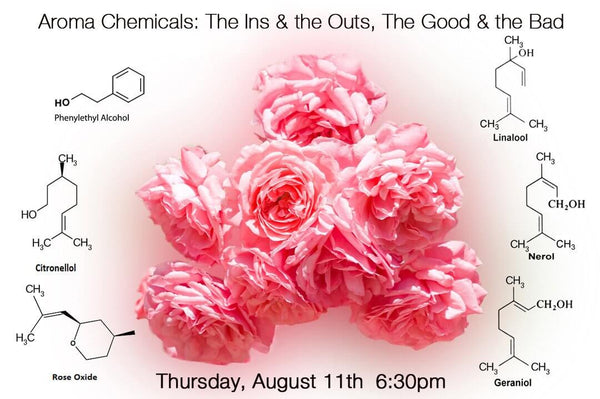 Aroma Chemicals: The Ins and Outs at Indigo Perfumery
Add to wishlist
A much-requested workshop, we will look at (& sniff) the most popular aroma chemicals used today.
Ambroxan, Hedione, Iso E Super, Cashmeran, Galaxolide and Aldehydes are just some of these inventions of modern day that have transported the world of perfumery forward.
Sniffing them side by side with perfumes that contain them will be an eye opener. We'll try to demystify just what aroma chemicals do and what they don't contain.
Thursday, August 11th  6:30pm
Snacks and refreshments will be served.
Be sure to reserve your complimentary space here.
Loading...