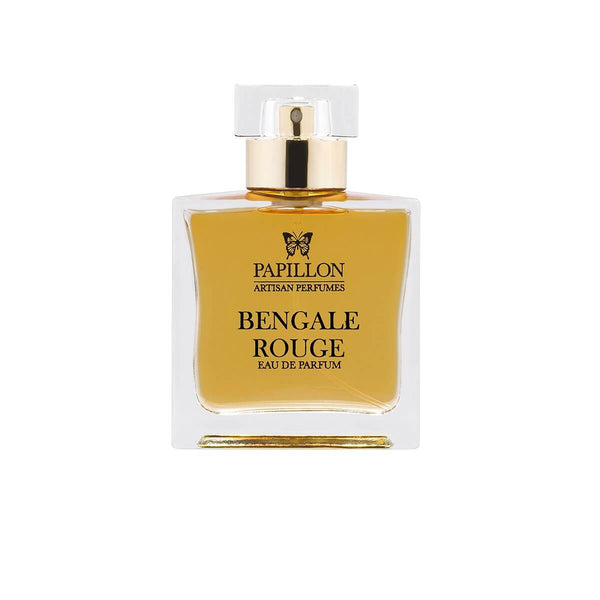 Bengale Rouge by Papillon
Add to wishlist
Bengale Rouge by Papillon at Indigo
Bengale Rouge is inspired by one of Liz's beloved Bengal cats and the evocative scent of warm, sun-lit fur.  
It has received fab reviews on the perfume blog circuits and our customers.
Papillon is a true artisanal perfumery and when they run out, it takes a while for their perfumes to come back in stock. Liz  allows the proper amount of time for them to macerate, and although it is lengthy, it is worth it.
NOTES:  Turkish Rose – Indian Sandalwood – Orris Butter – Labdanum – Oakmoss – Tonka – Honey – Vanilla – Benzoin – Sweet Myrrh
50 ml. EdP, 1 ml. spray sample
Family: Floral
Loading...