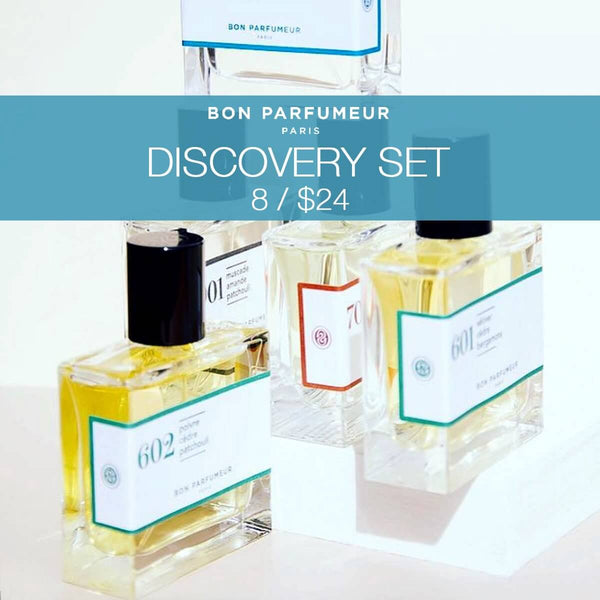 Bon Parfumeur Discovery Set at Indigo
Add to wishlist
Discover the fragrance playlist of Bon Parfumeur at Indigo!
Bon Parfumeur's collection of 16 Eau de Parfums in beautiful 30 ml. bottles bring together the olfactory families in a clean, minimal design that allows the perfume to be the star. The perfumes are identified on the bottle label by three key ingredients and are color-coded by family. (We describe each perfume in greater detail on their own web page.)
Peruse the fragrances and select the eight scents that intrigue you the most.
Each perfume sample comes in a 3 ml. glass spray vial filled with 1 ml. of perfume. We will send along a coupon code for $10 off one full bottle purchased from the Bon Parfumeur Discovery Set.
Please indicate your eight choices during checkout: in the Additional Comments box, please place the perfume names (or in this case, numbers!).
Loading...