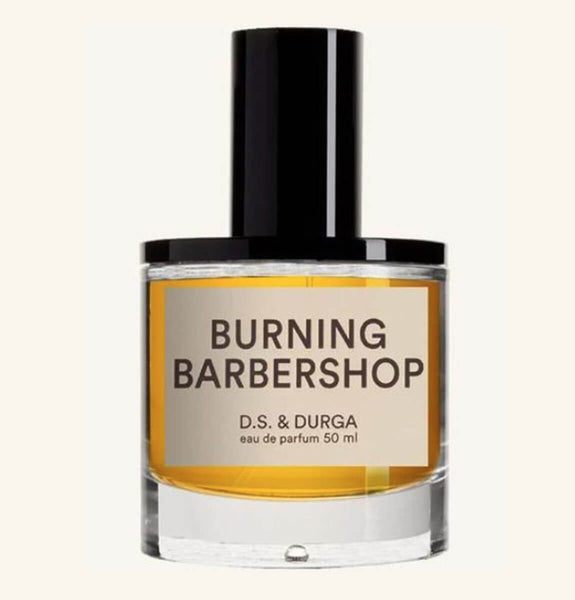 Burning Barbershop by DS & Durga
Add to wishlist
Burning Barbershop by DS & Durga at Indigo: 
A fire broke out in the Curling Bros. Barbershop in Westlake, N.Y. in 1891. 
All the shaving tonics with their spearmint, lime, vanilla & lavender burned. A charred bottle was found half-full.  
It smelled like this. 
Burning Barbershop is a full-bodied, masculine Fragrances with accents of smoke and vanilla.
Top notes: Spearmint, Lime, Hemlock spruce
Heart notes: Lavender Absolute, Turkish Rose
Base notes: Burnt oil, Vanilla, Hay
Family: Fougere
50 ml. EdP spray, 1 ml. spray sample
Loading...