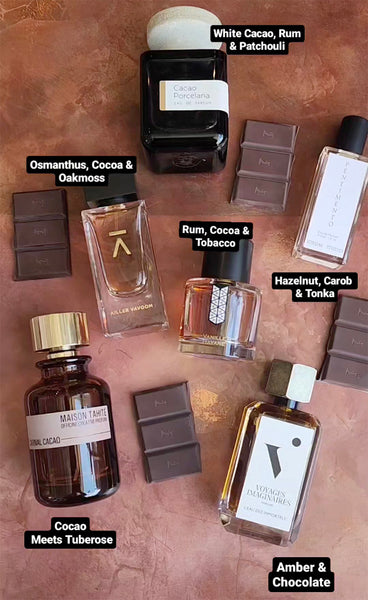 Add to wishlist
Chocolate Sampler at Indigo!
Did someone say "chocolate"? 

Each of these fragrances evoke chocolatey goodness in their own unique way.



Meet the perfumes: 
Cacao Porcelana: White cacao, rum & patchouli
Pentimento: Hazelnut, carob & tonka
Killer Vavoom: Osmanthus, cocoa & oakmoss

Vanille Havane: Rum, cocoa and tobacco
Carnal Cacao: Cacao meets tuberose
L'Eau des Immortels: Delicious amber & chocolate 
You will receive all six 1 ml. spray samples for $24, plus a coupon code for $10 off one full bottle from the Chocolate Sampler.
The samples are provided in 3 ml. glass spray vials filled with 1 ml. of perfume. The samples are prepared by hand with the actual, original perfume from the perfumer.
Loading...