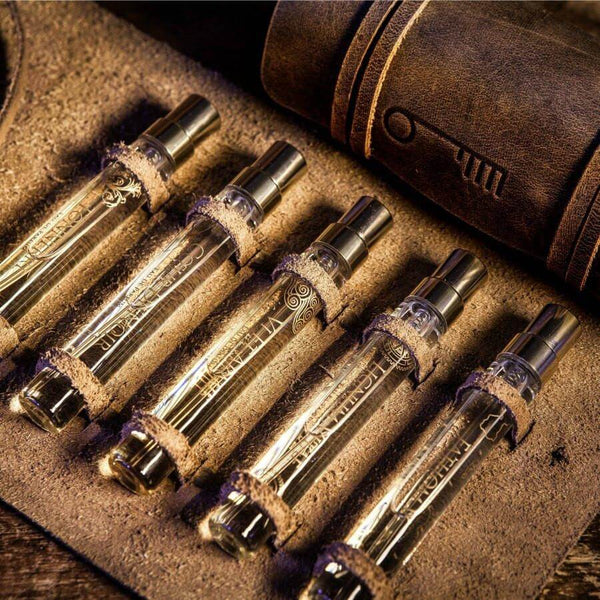 Come Hell Or High Water Discovery Set by Beaufort London
Add to wishlist
Come Hell Or High Water Discovery Set by Beaufort London at Indigo Perfumery


Beaufort London's 'Come Hell or High Water' discovery set includes five 7.5ml travel sprays of each of the Eau De Parfum in the collection: Coeur de Noir, Tonnerre, Fathom V, Lignum Vitae and Vi et Armis.
Packaged protectively within an oil tanned leather roll, this durably packaged item is a move away from the traditional 'sample set' and offers a unique way to experience the entire collection.
Produced and manufactured in Great Britain by hand. The Come Hell or High Water discovery set arrives in a black presentation box embossed with the BeauFort London logo. Each vial is refillable from our 50ml bottles.
Leather is a natural product and each piece will have its own individual colour and texture characteristics. BeauFort London perfumes contain high levels of natural ingredients and their appearance may vary between batches due to seasonal variations in raw materials.
Loading...