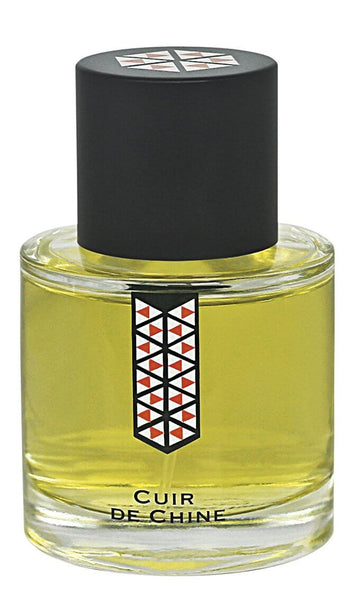 Cuir de Chine by Les Indemodables
Add to wishlist
Cuir de Chine by Les Indemodables at Indigo Perfumery
A fresh, elegant and surprising trail paying homage to suede and leather.
Perfumer Florence Fouillet Dubois chose to add two variations of Chinese Osmanthus to form her suede accord, along with Turkish tobacco and an herbal accent of clary sage. The result is an unexpectedly luminous leather. A touch of smoke is detectable and appropriate.
Jasmine Grand Cru (Grand Cru = of the highest quality) adds a floral sensuousness to the leather, resulting in a modern classic.

Notes: Chinese Osmanthus alcoolat* "Grand Cru" 10%, Egyptian (late crop) Jasmine absolute "Grand Cru" 1%, Chinese Osmanthus absolute 1%, Turkish Mild Tobacco absolute 0.2%, Alpine Clary Sage Oil
Perfumer: Florence Fouillet Dubois
Family: Fruity, Leather
50 ml. EdP, 1 ml. spray sample
 *Acoolat is the "freshest" version of a botanical on its way to becoming an absolute, with more top notes than the absolute version. A portion of the alcohol that is evaporated to create the absolute is used in order to retain the freshness of the botanical.
Loading...