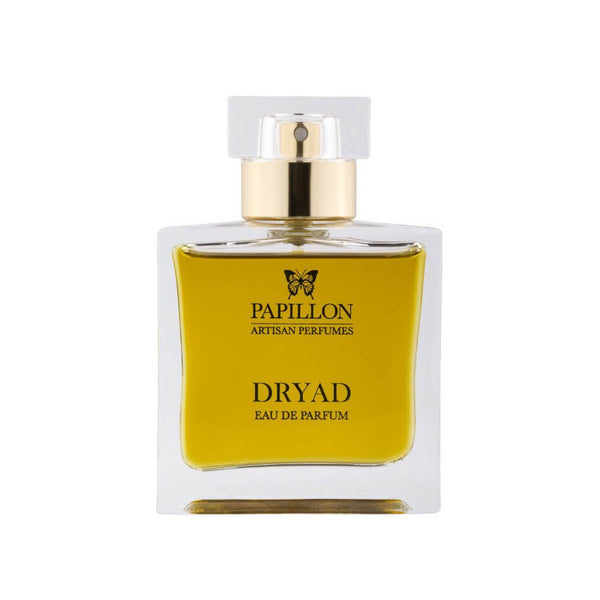 Dryad by Papillon Perfumery
Add to wishlist
Dryad by Papillon Perfumery at Indigo Perfumery
 Liz Moores' inspiration for Dryad:
"My interest in both mythology and pagan history came together in the creation of this fragrance. To put it simply, it was inspired by the earth. When walking through the forest it is impossible not to breathe in the incredible and entirely natural scents in the air. It is magical, and naturally lends itself to the exploration of mythical and otherworldly inhabitants."
As vibrant emerald Galbanum weaves with the delicate flesh of Bergamot, the nomadic wanderings of Dryad begin. Beneath jade canopies, sweet-herbed Narcissus nestles with gilded Jonquil. Shadows of Apricot and Cedrat morph radiant greens to a soft golden glow.
Earthed within the ochre roots of Benzoin, heady Oakmoss entwines with deep Vetiver hues.
And at its heart, the slick skin of Costus beckons you further into the forest…
NOTES: Bergamot, Narcissus, Oakmoss, Jonquil, Cedrat, Clary Sage, Orange blossom, Lavender, Orris, Vetiver, Thyme, Galbanum, Costus, Tarragon, Apricot, Benzoin, Peru balsam, Styrax
50 ml. EdP, 1 ml. spray sample
Family: Mossy Chypre
Loading...