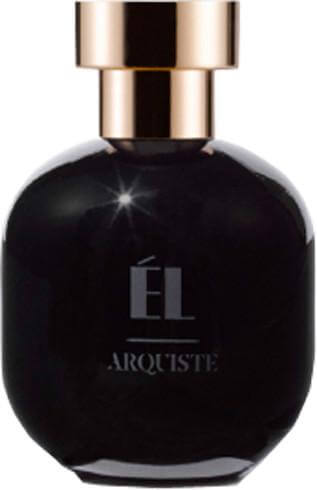 Add to wishlist
EL by Arquiste at Indigo  
Long- awaited, El is inspired by a decadent encounter in the glamorous, jet-set Acapulco of the late 1970s.
Please note Arquiste's new direction with El's beautiful black ceramic bottles...
December 1978,
Armando's Le Club, Acapulco, Mexico
Nighttime at Acapulco's sultriest disco. Revelry on the dance floor. In the heat of the moment, he smiles coyly and motions to the beach outside, hinting at a midnight swim. He unbuttons his shirt, flashing bronzed skin and the scent of his cologne, a virile muskiness loaded with patchouli, oakmoss and elegant woody notes.
Top Notes- Greek Laurel leaves, Clary sage enriched, Moroccan Rosemary, Egyptian Geranium
Heart Notes- Cardamom, Cinnamon leaves, Orange Flower water, Black Buckwheat Honey
Base Notes- Patchouli, Oakmoss, Vetiver, Castoreum, Civet, Fougere accord



Family: Animalic Fougere 




100 ml. EdP spray, 1 ml. glass vial spray sample




Perfumer: Rodrigo Flores-Roux
Loading...