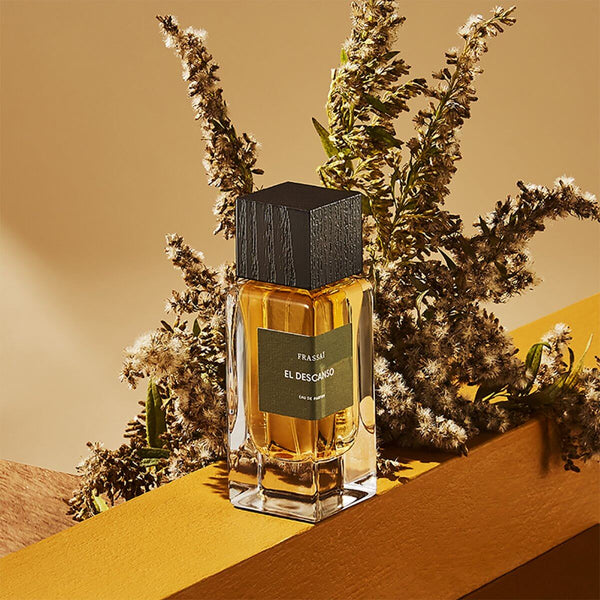 Add to wishlist
El Descanso by Frassai is at Indigo Perfumery
In Argentina's Sur, the golden wheat fields stretch with confidence into the limitless horizon. Time is ripe and the skies have been generous with their abundant rains.
Not far, an alazan horse grazes under the shade of an ombu tree, the echo of the pampas beating in its hooves. Tribes of sparrows find their way back to their nests, lulled by the wind that lingers on the whispering plains. 
Top Notes: Ambrette, Galbanum
Heart: Bran absolute, Ombu leaves
Base Notes: Cedarwood, Sandalwood
Family: Musky, Green
50 ml. EdP, 7.5 ml. Travel spray, 1 ml. glass spray sample
Perfumer: Irina Burlakova
Natural ingredients:
Pink Peppercorn, Black Currant, Rose de Mai Grasse, Rose Turkey, Rose Geranium, Spearmint, Lychee, Chamomile, Bergamot, Mandarin, Raspberry Jungle Essence, Cedarwood, Jasmine Grandiflorum, Vetiver Haiti, Orange Flower, Oakmoss, Benzoin, Ambrette, Patchouli
Loading...