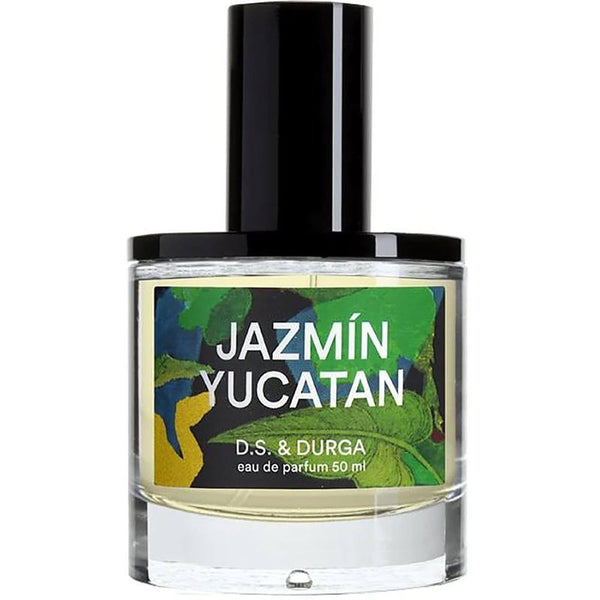 Add to wishlist
Jazmin Yucatan by D.S. & Durga at Indigo
Jungle, humidity, snake plants, jazmín yucateco, crocodile by the cenote, shaded temple, limestone ruins.
Entering the interior of the Yucatan peninsula is a journey inwards. The vast beauty of the coast is far behind. Once-thriving cities are preserved in russet orange limestone ruins. Overgrown green vines and dark grasses swallow temples back into the jungle. Fruits hang heavy in the foliage like the humid air of the Yucatan–redolent of jungle flowers. Crocodiles hunt in the cool waters of cenotes. Natives burn copal resin-used for hundreds of years or more, it reminds us of holy ceremonies. The jasmine plants speak of animalic powder, a shocking complex aroma–like spotting the pattern of a jaguar among a monotony of green vegetation.
Top Notes:

Water, Passion flower, Bergamot
Heart Notes:

Jasmin yucateco, Sambac, Clove
Base Notes: S

nake plant, Vetiver, Copal
50 ml EDP, 1 ml. spray sample in glass vial
Loading...