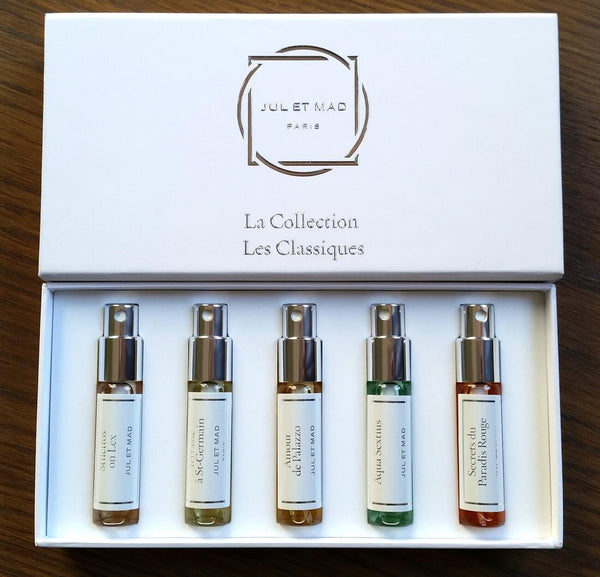 Jul et Mad Discovery Set: Les Classiques
Add to wishlist
Les Classiques Discovery Set by Jul et Mad at Indigo: 
Available for each collection, "Les Classiques" ($135.00) and "Les WHITE" ($165.00), the Discovery Sets are composed of beautifully packaged, 7ml. refillable spray bottles, presented in a luxurious box. 
Les Classiques include Stilettos on Lex, Amour de Palazzo, Terrasse à St-Germain, Aqua Sextius and Secrets du Paradis Rouge.
Loading...