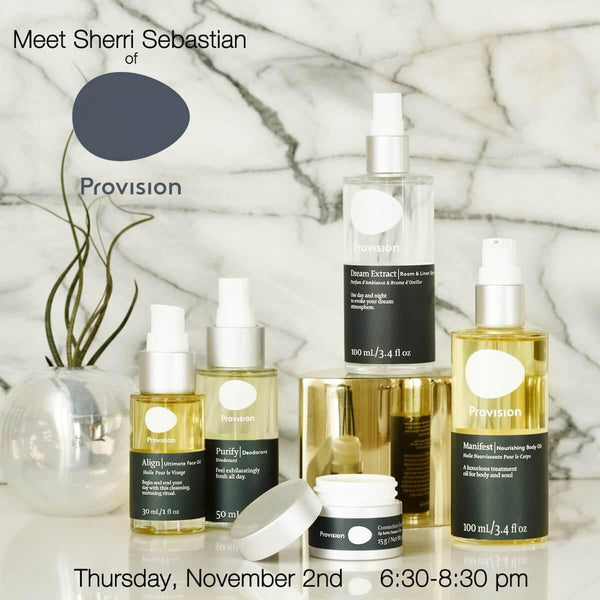 Meet Sherri Sebastian of Provision 11-2-17
Add to wishlist
Meet Sherri Sebastian of Provision!
Sherri will join us here at Indigo for a fun Master Class on skin care and how to make it healthy and fit!
Complimentary mini-hand treatments and an interactive smelling session of the three Provision fragrances will be offered.
Snacks and drinks will be served too.
Sign up here for this complimentary evening!
Loading...