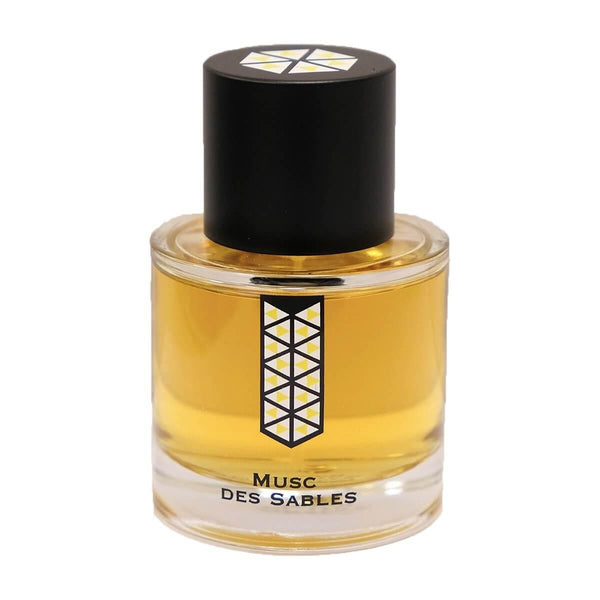 Musc Des Sables by Les Indemodables
Add to wishlist
Musc Des Sables by Les Indemodables at Indigo Perfumery
Musc Des Sables is an authentic and creative olfactory interpretation of intimacy and elegance.
The fragrance structure is quite unusual, using very little top notes.
A delicate balance between the voluptuous Benzoin resinoid from Laos,  a powdery heart (over dosage of the French Orris absolute), bottom notes combining the most qualitative musks with a natural bitter almond extract, with slight touches of cinnamon and cardamom...leaving on skin a highly diffusive and vibrant trail.
A trendsetting creation, which features very little floral notes.
A kind of olfactory mirage, irradiating, clearly outstanding in the world of balsamic/musky/oriental perfumes.
Notes: Green mandarin (Italy, 4.9%), Patchouli Aceh oil Grand Cru (Indonesia, 1.1%), Ambergris tincture (created especially for Musc Des Sables, 0.7%), Orris absolute (the most expensive extract in the world- France 0.7%), Benzoin, Cinnamon, Bitter almond, Cardamom, Musks
Perfumer: Antoine Lie
Family: Balsamic, Musky, Powdery 
50 ml. EdP, 1 ml. spray sample
Loading...