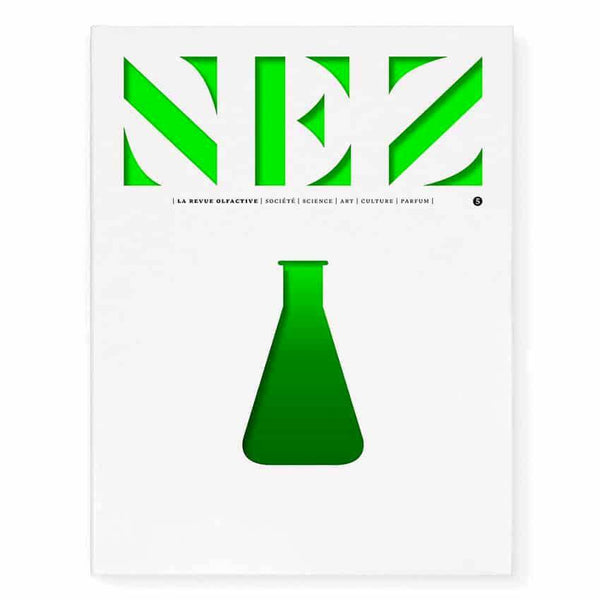 NEZ Olfactory Magazine #5 at Indigo Perfumery
Add to wishlist
NEZ is the only magazine dedicated to scent and the sense of smell, perfume and perfumery. Indigo Perfumery is a proud U.S. vendor of this high quality publication.
Their goal:
"To explore, to decipher, to explain through surveys, reports, meetings, photographs, illustrations ... We will speak there science, history, literature, art but also smell, creation, smells of places, odors of the past..." 
Here's your chance to examine this fascinating publication!
Nez, Volume #5 in English is here! Some of the subjects explored are 
NATURALS vs SYNTHETICS in perfume, individual notes of bergamot & cardamom, 34 individual perfumes, along with numerous other subjects.
144 pages
A collaboration between the online magazine 
Auparfum.com
 and Le Counterpoint.
Nez Volumes 1, 2 (in French) are also available in the store for your perusal. #3 is still available for purchase, #4 is sold out...
Loading...