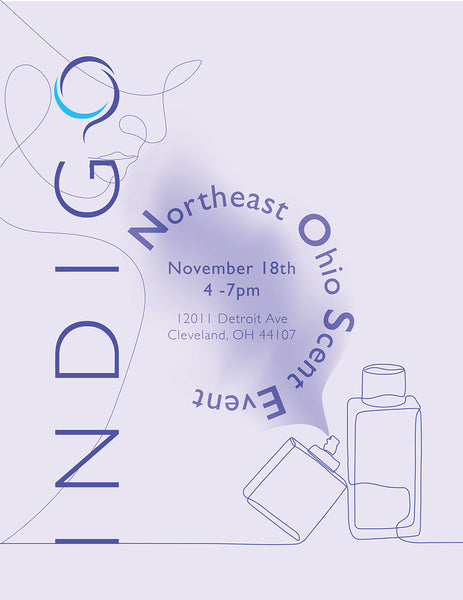 Northeast Ohio Scent Event November 18, 2023
Add to wishlist
ATTENTION: NEW DATE CHANGE!**
Northeast Ohio Scent Event (NOSE) at Indigo Perfumery
Saturday, November 18, 2023    4-7pm
Attention All Perfume Lovers in Northeast Ohio!
Indigo invites you to the First Annual Northeast Ohio Scent Event!
**The date had to be changed due to major vendor shipping delays.
Of course all previous signups will be honored or refunded!
Meet your fellow perfume lovers as you discover the new fall releases!
$5 reservation fee. Money back with a bottle purchase.
~Receive a free sample pack
~Vote on which new lines should come to the store
~Vote for favorite fragrance in the store
~Win a full bottle of the special Scents Unwrapped perfume by entering your best guess
~Tasty appetizers, cooling drinks and fun will be served!

RSVP is highly encouraged
We encourage you to claim your spot early as they will go quickly.
**RSVP early by completing the "purchase" (for $5) above, which can be used towards the perfume bottle of your choice on November 18th only.
Loading...