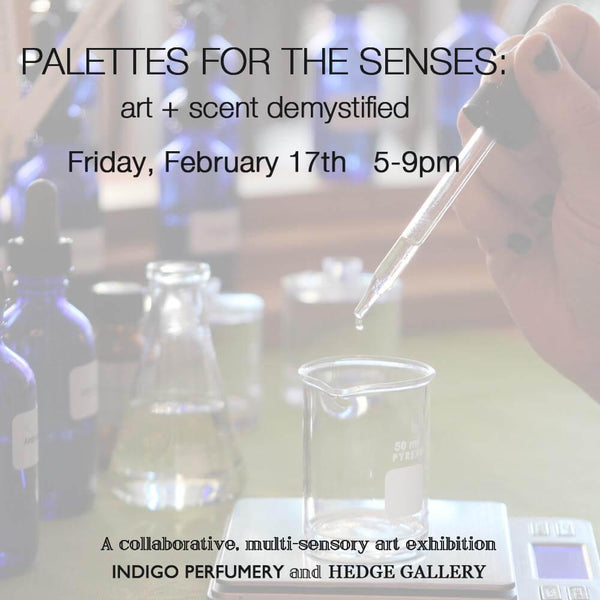 Palettes for the Senses: Art + Scent Demystified February 17th
Add to wishlist
Indigo joined forces with Hedge Gallery on the collaborative exhibit, "Palettes for the Senses: Art + Scent Demystified." The exhibit, which opened on February 17th, encourages the public to view the world of art through the curatorial lens of scent.
The cross-disciplinary exhibition interprets seventeen art installations created by HEDGE-represented artists from an olfactory viewpoint. This immersive experience transcends sensory borders while exploring scent as a creative, but unseen, medium.
Through the investigation of visual art and the experience of specially chosen or crafted scents (selected and prepared by Indigo's owner/operator Ann Onusko Bouterse), interpretation is an adventure that highlights the awareness of olfactory art and its increasing presence as a design element.
"Palettes for the Senses: Art + Scent Demystified"
Show on view through March 4, 2017.
HEDGE Gallery
1300 West 78th Street Suite 200
Cleveland, OH 44102
hedgeartgallery.com
Loading...