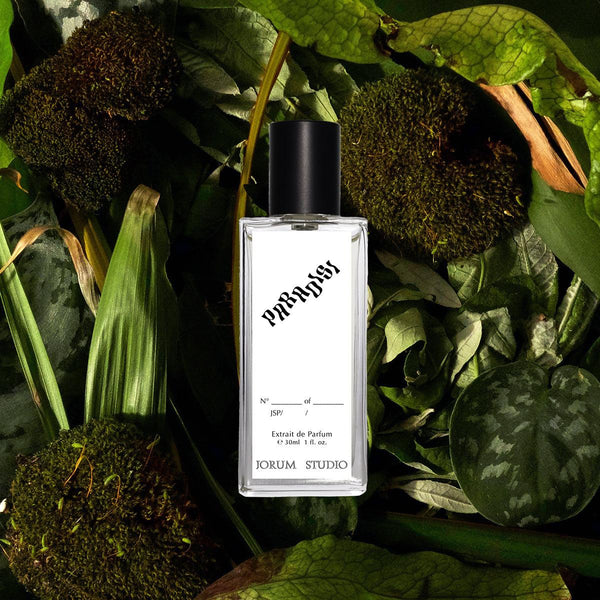 Add to wishlist
Paradisi by Jorum Studio at Indigo
With an unctuous opening of exotic and near-indescribable fruit notes and augmented citrus oils, Psychoterratica II presents a novel freshness and odd familiarity albeit from a fruit that you have never experienced before. The secret here lies in the collision between specific citrus extracts and key aldehydes pivoting around a peculiar berry extraction, which is subsequently buried within the formula being used primarily for its hidden secrets over its aromatic properties.
Impression:
Pear, Rhubarb, Grapefruit, Honeysuckle, Orange, Guava, Cucumber, Pink Pepper, Magnolia, Passionflower
Fade:
Tree Moss Absolute, Mushroom, Cedarwood, Patchouli, Soil
Perfumer: Euan McCall
30 ml Extrait de Parfum, 1 ml. glass spray sample
Perfume made and assembled by hand in Scotland.
Loading...