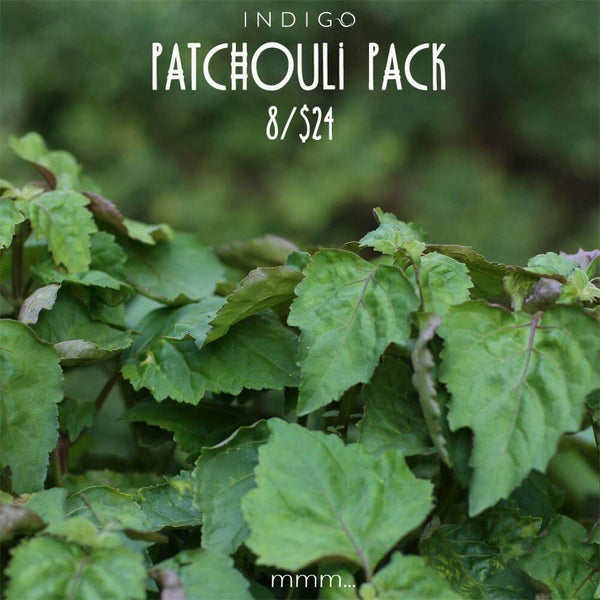 Add to wishlist
Patchouli is a surprise ingredient. Most people don't realize the extent to which it is used in perfumery… and often without detection. Its common misconception that it is only a "hippie" perfume belies its diversity.
Here is your chance to smell patchouli in 2019; our selections span a wide range.
You may make a happy discovery!
Fields of Rubus by

Kerosene

:  Like you're standing in the actual patchouli field. Mmm….
Classic Patchouli by

Von Eusersdorff

:  Not too sweet, not too woody, Classic Patchouli is a lovely interpretation of the beauty of patchouli.
B683 by Marc-Antoine Barrois: An elegant leather sitting on a patchouli bed. Sensual!
Misfit by Arquiste:

Patchouli re-imagined with a modern, elegant interpretation.
Patchouli Nosy Be by Perris Monte Carlo The perfect marriage between floral and woodsy notes, utilizing the beautiful patchouli from the island of Nosy Be, off of the northwest coast of Madagascar.
Loretta by

Deco London

:  An elegant patchouli in the base is prefaced by the equally elegant floral stars of orange blossom, rose and jasmine.
Romanza by Masque Milano: sensual, intoxicating & an indolic ode to French narcissus with patchouli taking an important supporting role.
Classic Patchouli Balmy by von Eusersdorff Centered on a soft, sultry black patchouli and macerated an extra long time.
You will receive all eight samples for $24 plus a coupon code for $10 off a full bottle from the Patchouli Pack. 
Samples are provided in 3 ml. glass spray vials filled with 1 ml. of perfume and are prepared by hand with the actual, original perfume from the perfumer. 
Loading...