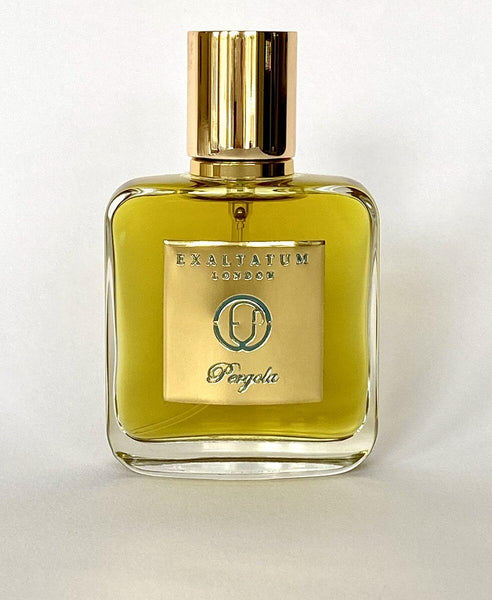 Add to wishlist
Pergola by Exaltatum at Indigo Perfumery
"Pergola opens with the most incredible rush of twisted green vegetation and instantly transports you back to the heyday of that decadent walkway." **
The notes of galbanum, bergamot, and ivy are particularly spectacular at the beginning. The floral heart is a swooning blend of narcissus, tuberose, and jasmine pairing with earthy patchouli and vetiver, with touches of resins and moss.  Pergola is an aromatic chypre.
Top notes: Bergamot, Petitgrain, Green notes, Grass, Ginger
Heart notes: Narcissus, Tuberose, Jasminum grandiflorum, Violet leaves, Myrtle, Lily-of-the-Valley, English ivy, Ylang-ylang, Galbanum, Hyacinth, Reseda 
 Base notes: Hay absolute, Clary sage, Patchouli, Vetiver, Styrax, Beeswax, Tree moss
50ml. EdP Intense, 1 ml. glass spray sample
Perfumer: Eglija Vaitkevice
Family: Chypre, Green
Loading...