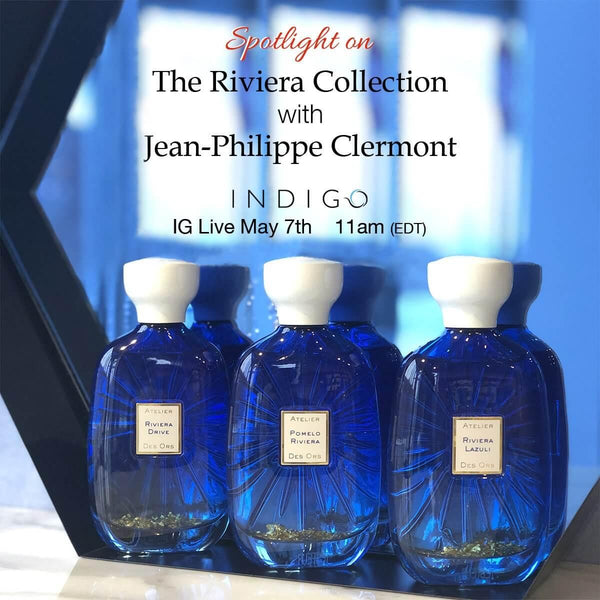 Riviera Collection Spotlight Samples
Add to wishlist
A Spotlight on the Riviera Collection with Jean-Philippe Clermont

Complimentary samples of Pomelo Riviera, Riviera Lazuli and Riviera Drive
Thursday, May 7, 2017   11:00 a.m. (EDT)
Meet Jean-Philippe Clermont, the founder and creative director of Atelier Des Ors!
Jean-Philippe will introduce us to their Riviera Collection- three gorgeous perfumes that are meant for feeling fresh and glam in the warmer weather ahead.
Twelve complimentary 2.5 ml. spray carded samples of Pomelo Riviera, Riviera Lazuli and Riviera Drive are available for shipping immediately so you can sniff along with us and ask your questions as we go along.

Please place your order by Monday, May 4th.
See you May 7th!
Loading...