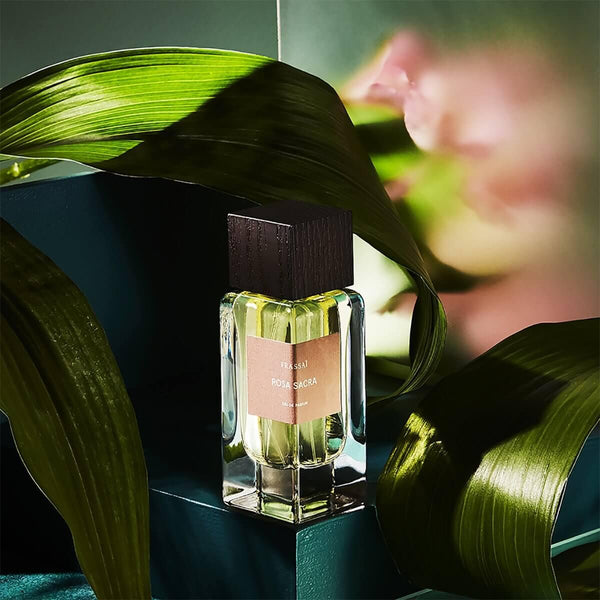 Add to wishlist
Rosa Sacra by Frassai is at Indigo Perfumery
In the midst of South America's fertile jungles, a delicate flower blooms. Pure and crystalline, Rosa Sacra exudes the magical scent of a radiant flower immersed in the rich biodiversity of the Argentine Yungas.
Through a soft veil of green palo santo, a sun camouflaged Yaguareté observes. Drops of sacred aguaribay, the Incan tree of life, softly caress the senses, offering both ancestral protection and intuitive wisdom.
Top Notes: Aguaribay (schinus molle / pink pepper), Black Currant
Heart: Rose Grasse, Rose Turkey
Back: Palo santo (bulnesia sarmientoi), White algarrobo (prosopis alba)
Family: Woody floral 
50 ml. EdP, 1 ml. glass spray sample
Perfumer: Irina Burlakova
Natural ingredients:
Pink Peppercorn, Black Currant, Rose de Mai Grasse, Rose Turkey, Rose Geranium, Spearmint, Lychee, Chamomile, Bergamot, Mandarin, Raspberry Jungle Essence, Cedarwood, Jasmine Grandiflorum, Vetiver Haiti, Orange Flower, Oakmoss, Benzoin, Ambrette, Patchouli
Loading...