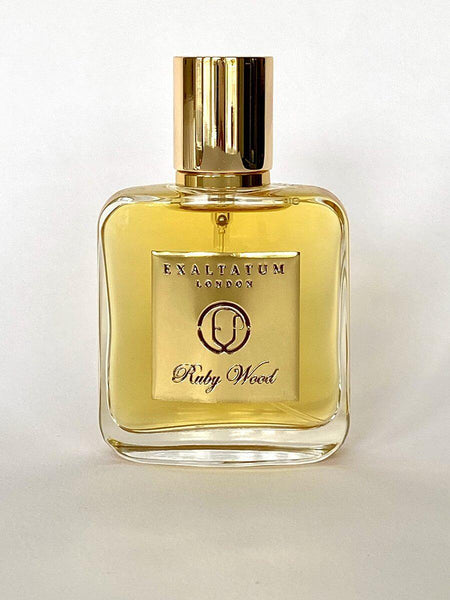 Add to wishlist
Ruby Wood by Exaltatum at Indigo Perfumery
Exploring autumnal woods and London parks is an endless experience. Colorful palettes of feelings and emotions touches the inner self. Rose petals slowly fall on the dark, warm earth. The lights passing through autumnal tree leaves play a symphony of emotions. 
The rose is jammy, lively and sensually playful, intensified by drops of caramel, tangy raspberry and spicy cardamom. Labdanum pairs with patchouli and coffee, providing a woody, earthy, resinous, intense rich quality, revealing a red aged wine-like aroma. 
Spectacular and delicious!
Top Notes: Rose petals, red Berries, Cassis, Tangerine, pink Pepper, Coriander, Cardamom
Heart Notes: Rose absolute Bulgaria, Geranium, Jasmine grandiflorum India, Raspberry, Violet, Coffee absolute, Patchouli, Frankincense
Base Notes: Myrrh, Olibanum, Labdanum, Oud, Sandalwood, Musk
50ml. EdP Intense, 1 ml. glass spray sample
Perfumer: Eglija Vaitkevice
Family: Floral
Loading...