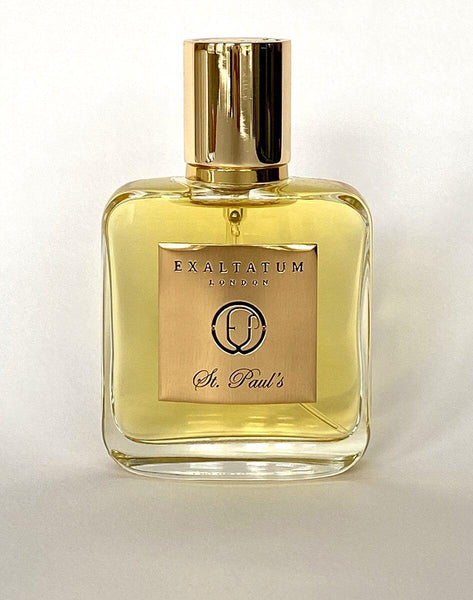 Add to wishlist
St. Paul's  by Exaltatum is at Indigo Perfumery
The woody-floral baroquesque parfum, St. Paul's, embodies an adoration and admiration of the spectacular era of Baroque. This style in architecture, music, art and sculpture demonstrates exalted movements, clear details, intense light and dark shadows, emotional exuberance and richness.
The English baroque represents iconic St. Paul's Cathedral, whose dome has long dominated the London skyline. 
The perfume opens with the precious orange flower and jasmine absolutes with a hint of dried and juicy fruits, contrasting with the darker woody and incense-balsamic base. 
Top notes: Bergamote Italy, Pear, Pink Pepper South America, Cardamom Guatemala, Mandarin Italy
Heart notes: Orange flower extract Tunisia, Jasmine sambac India, Jasmine grandiflorum India, Dates, Labdanum Spain
Base notes: Tolu balsam, Vanilla bourbon Reunion, Sandalwood Mysore, Vetiver Haiti, Patchouli Indonesia, Frankincense, Amber
50ml. Extract de Parfum, 1 ml. glass spray sample
Perfumer: Eglija Vaitkevice
Family: Woody, Floral, Incense
Loading...