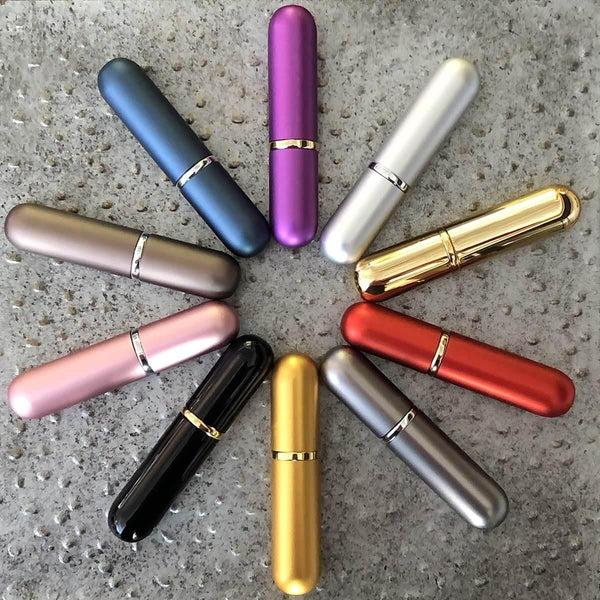 Travel Perfume Sprayers at Indigo Perfumery
Add to wishlist
Travel Perfume Sprayers at Indigo Perfumery
Handy and reliable, Indigo Perfumery's travel purse sprayers are perfect for the handbag or carry-on bags.
They are quite simple to use: remove the top, unscrew the top spray portion from the glass, spray your perfume into the glass (either directly or use a mini funnel), screw back on to the sprayer and you're all set to go!
For those who wear more than one fragrance, buy one of each color!
Comfortably holds 6 ml. when fully capped.
When placing your order, please choose each color you want, along with the number of each color.  
Loading...