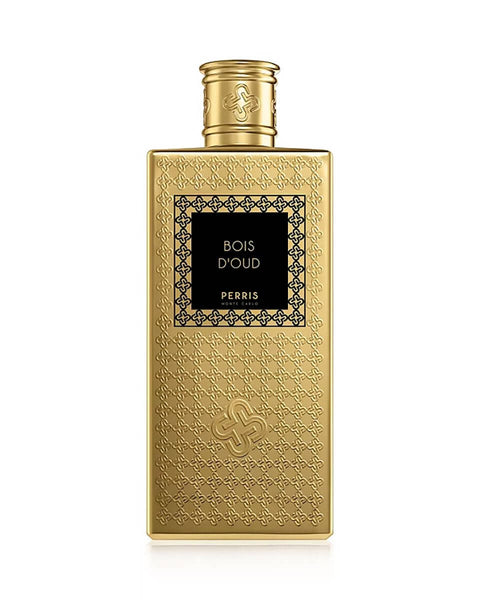 Add to wishlist
Bois D'Oud by Perris Monte Carlo: Part of the Gold Collection at Indigo
Few perfume oils have the mystique of Oud. It originated in the Assam region of India, and is now also found in Southeast Asia. Oud, also known as "Agarwood" is made from the fragrant resin found in the heartwood of the Aquilaria trees. It is believed to have a healing power on spiritual meditation and to be an aphrodisiac for lovers.
Still cherished as one of the most precious, natural woody essential oils available today, its composition evokes different facets of dark wood and raw sultry sophistication. Oud compliments other notes to create a robust and versatile perfume.
In Bois d'Oud, the captivating wood trail is touched by saffron, cumin, papyrus, vanilla and musk to highlight the natural spicy oriental notes. 
Top Notes:

Bergamot, Peach, Plum
Heart Notes: J

asmine, Cinnamon, Saffron, Cumin, Papyrus, Orris, Rose, Orange blossom
Base Notes: O

ud, Cedar wood, Blackwood, Patchouli, Vanilla, Amber, Labdanum, Musk

Perfumer: Gian Luca Perris
100 ml. EdP spray  and 1 ml. glass spray sample
Family: Woody, Oriental Spicy
Loading...