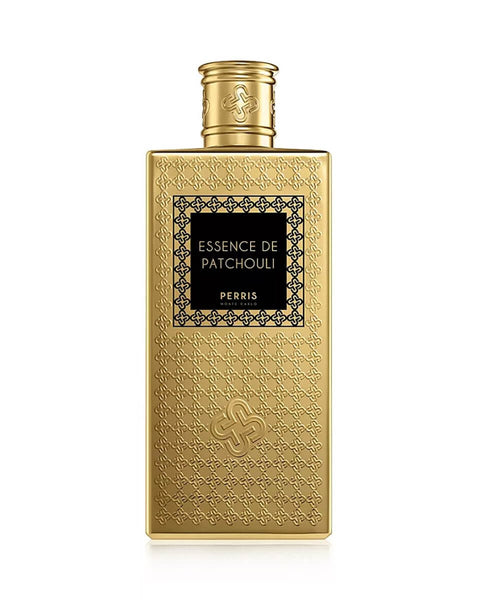 Add to wishlist
Essence de Patchouli by Perris: Part of the Gold Collection at Indigo
Natural patchouli essence, with the best quality of oil, has an odour reminiscent of dark chocolate. This dark chocolate scent is what popularized the scent, and can be rounded off as a woody, leafy, natural aroma, leaving a beautiful aura that is long lasting when worn.
The essential oil is obtained by a process of distilling the raw patchouli leaves with a strong scent of wood, ashen and camphor. 
Its powerful scent is popular within aromatherapy to help treat stress, depression, and assist with curbing your appetite. For some, the essence of Patchouli is also believed to be an aphrodisiac.
In Essence de Patchouli, natural Patchouli essential oil is  harmonized in the heart with rose and geranium. The sophisticated base of oriental and wood scents merge with labdanum absolute, vanilla and iris., which results in a sophisticated oriental blend that is rendered rich, warm, dry but with a touch of softness. An earthy and exotic perfume. 
Top Notes: Clove, Almond
Heart Notes: Patchouli, Rose
Base Notes: Amber, Guaiac wood, Vanilla, Sandalwood
Perfumer: Gian Luca Perris
100 ml. EdP spray  and 1 ml. glass spray sample
Family: Woody, Oriental
Loading...