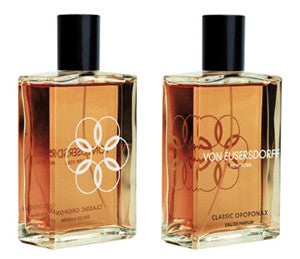 Add to wishlist
A rich, sweet Oriental, it is perfect for the warm summer heat that helps to articulate its nuances.
Classic Opoponax opens with a rose/jasmine combination that deftly moves into the heart of its objective: a resinous, balsamic sweet myrrh. Benzoin and sandalwood accent the headiness.
Its longevity is enhanced by the amber/vanilla/patchouli base, with a bit of castoreum thrown in for depth.
Top notes: Rose, Jasmine
Heart notes: Opoponax (also known as Sweet Myrrh or Opobalsam), Sandalwood, Benzoin
Base notes: Castoreum, Amber, Patchouli, Vanilla
Family: Oriental, Woody
.7 ml. glass vial with dauber
Loading...